"Opportunities are usually disguised as hard work, so most people don't recognize them." -Ann Landers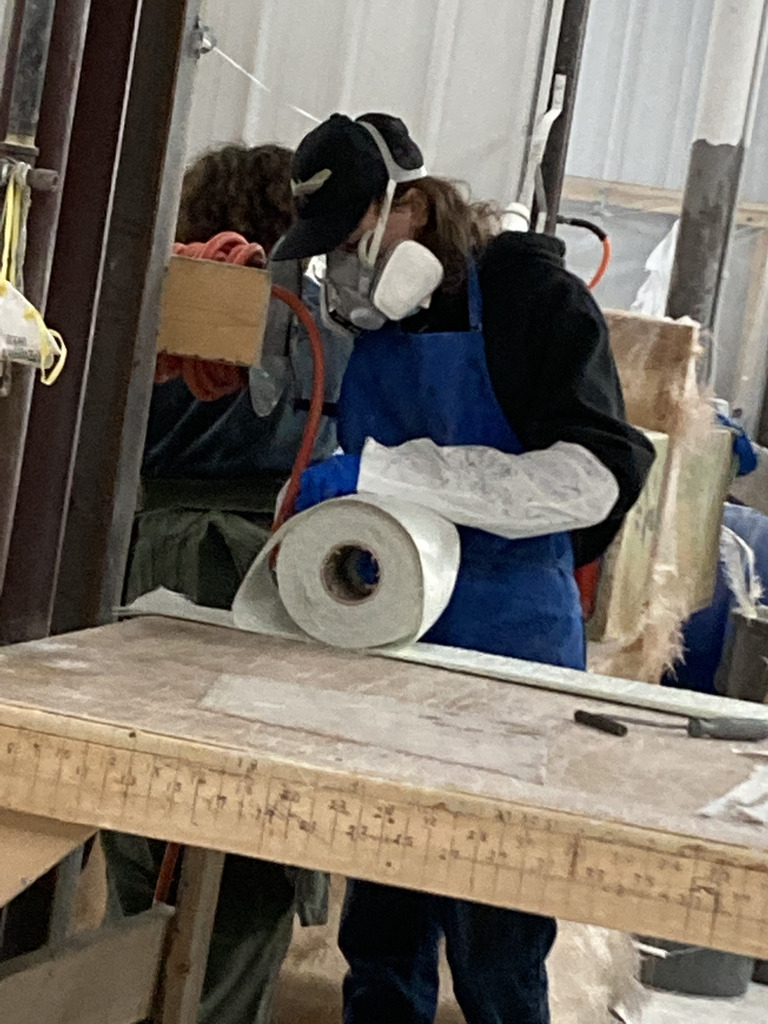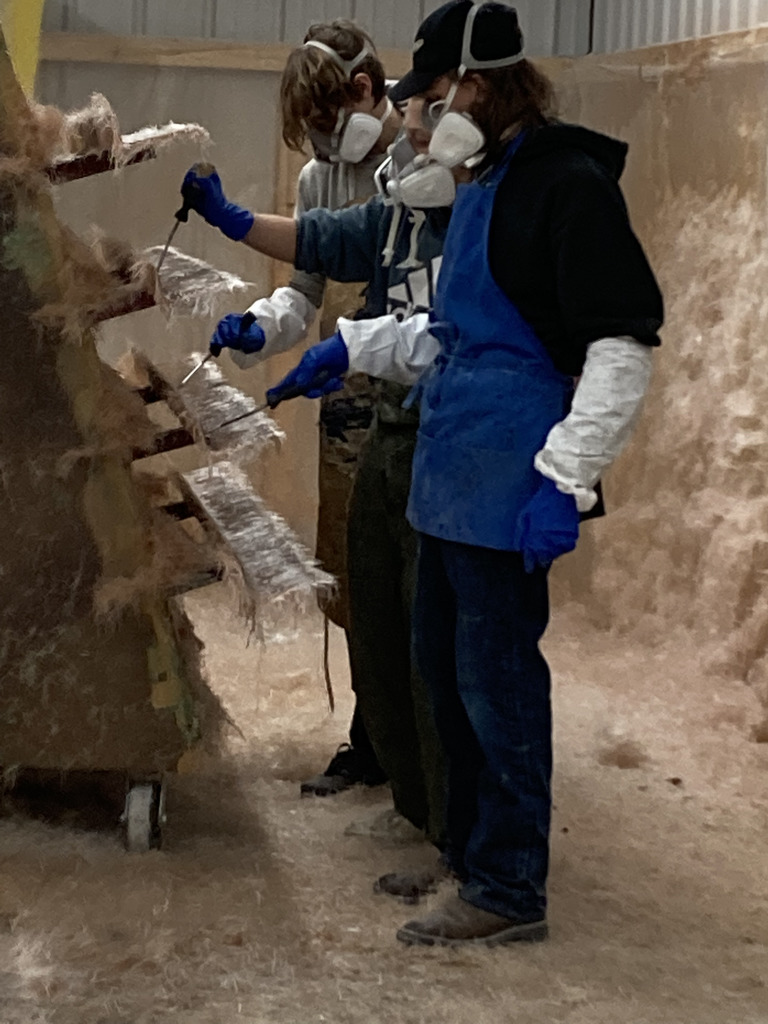 Sweetheart T-Shirts and Sweatshirts are for sale here! We LOVE this design! Order by 1/30/22!

Sweetheart Dress-Up Days - February 7-11, 2022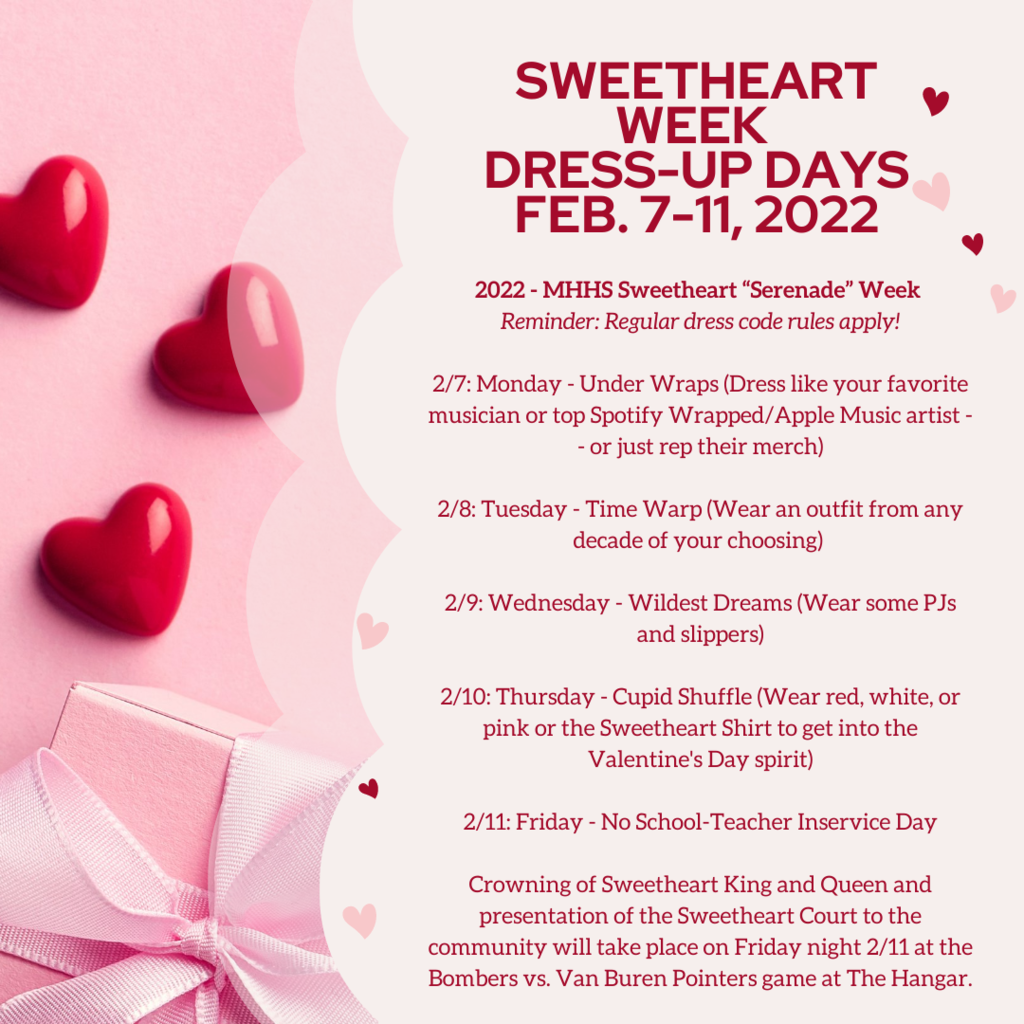 Mountain Home Public Schools will not be in session tomorrow, Thursday, January 20. Students will complete AMI day 1 assignments.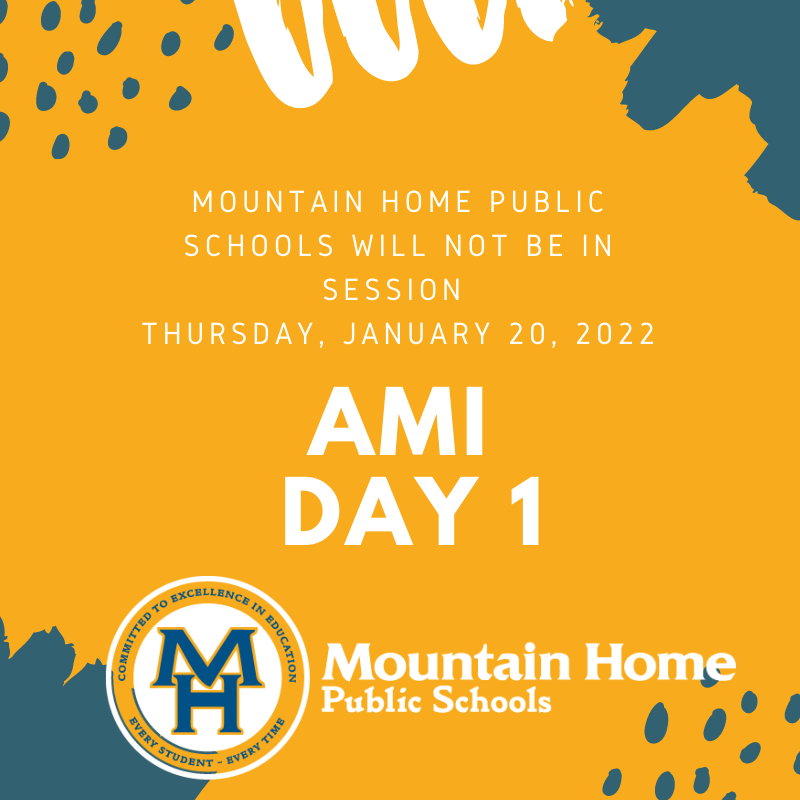 Early release today: 1 p.m.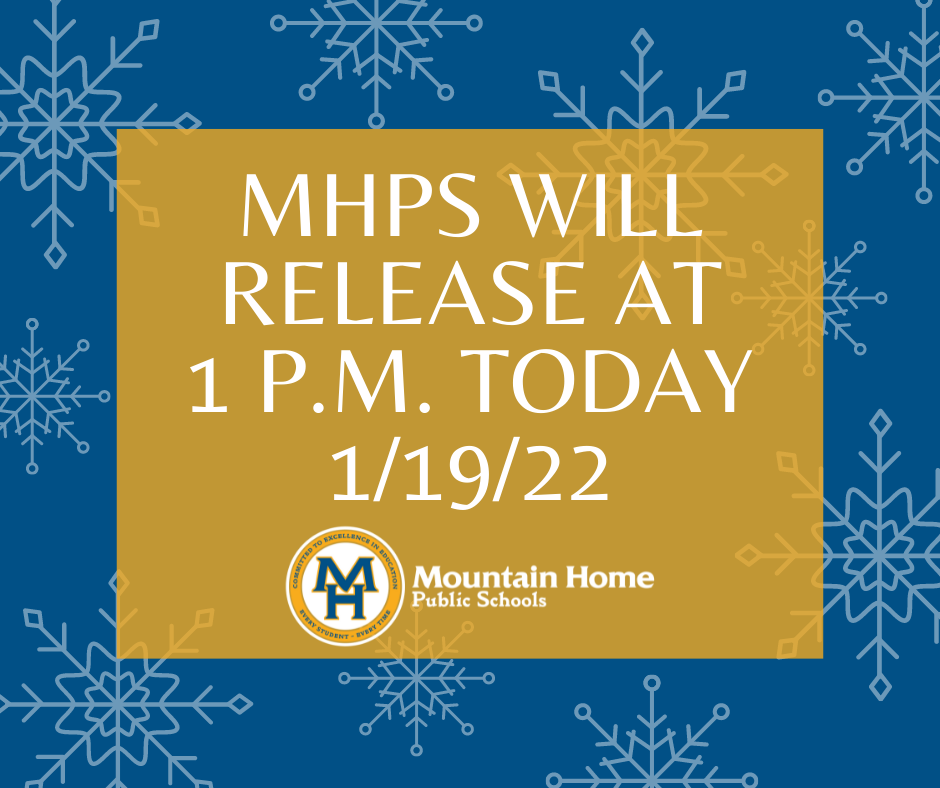 Bomber Families, Mountain Home Public Schools will release today at 1 p.m. due to forecasted winter weather that could impact transportation later in the afternoon. Thank you, Dr. Jake Long

National School Resource Officer Appreciation Day was January 9. We love this group of SROs, and we're so thankful for their work. Back row: Zach Ables (aka OZ) at Hackler Intermediate School, Ryan Thompson at Mountain Home High School, Nick Maze at Nelson-Wilks-Herron Elementary School, and Eddie Helmert at Guy Berry College & Career Academy. Front Row: Danielle Campfield at Pinkston Middle School and Mountain Home Kindergarten, and Lacy Holland at Mountain Home Junior High School. What a wonderful group! Make sure to thank them when you see them!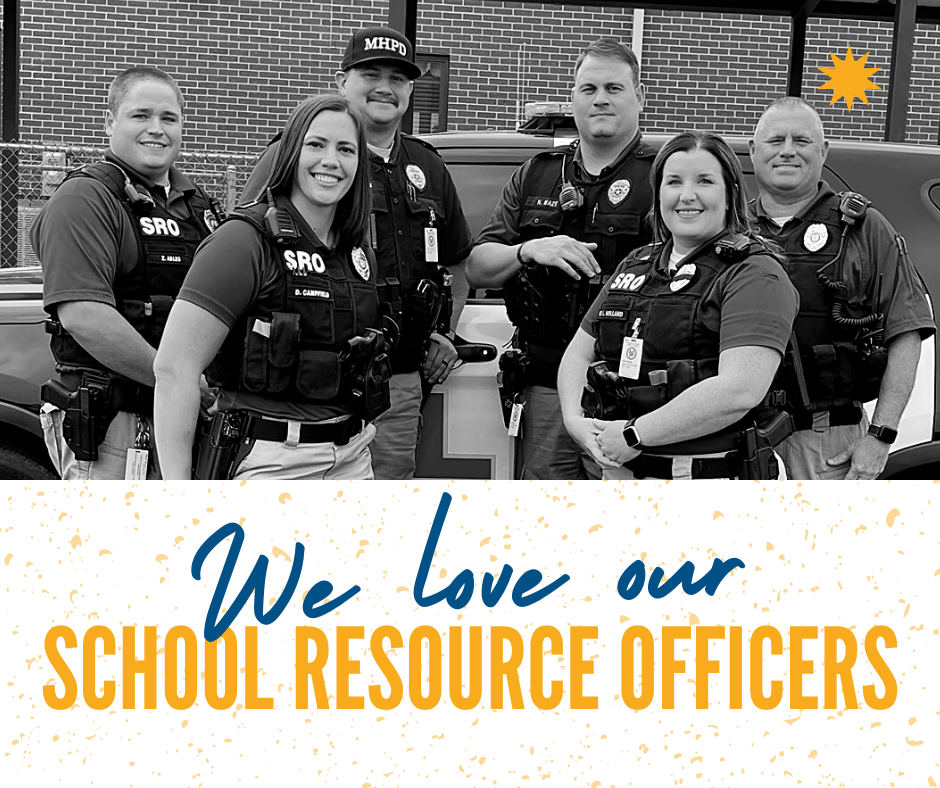 Third quarter dates to remember: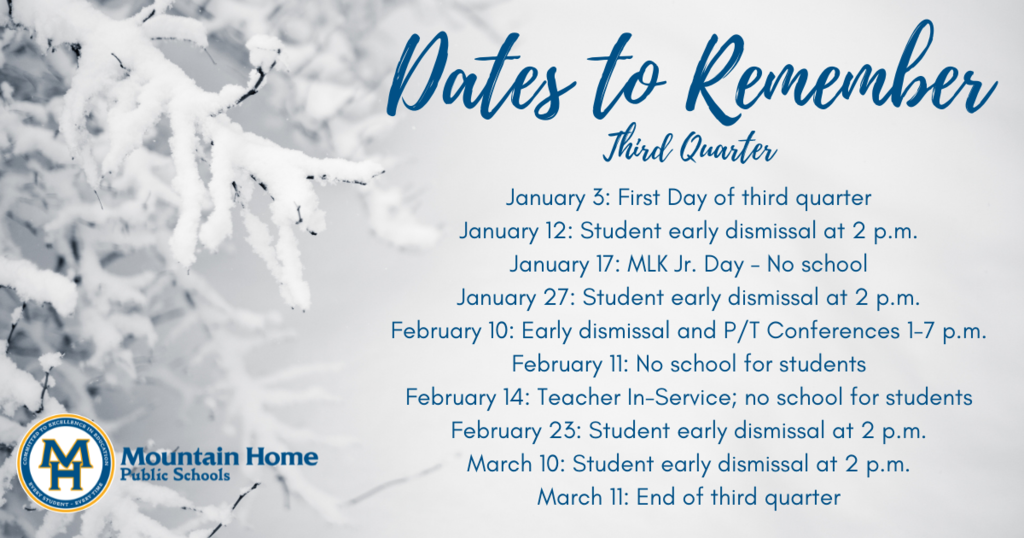 Congratulations to Night Flight Graduates Dawson Simmons, David LaBrun, Hunter Darr, Sarah Cutchall and Cozette Chaisson (not pictured). We are so proud of you!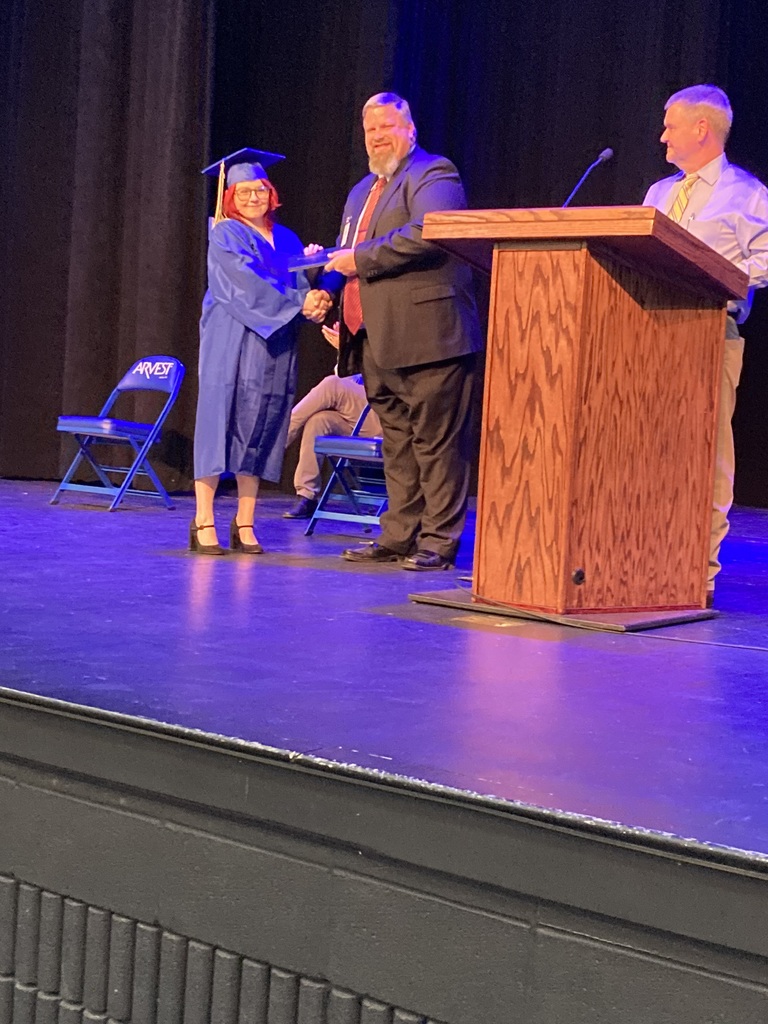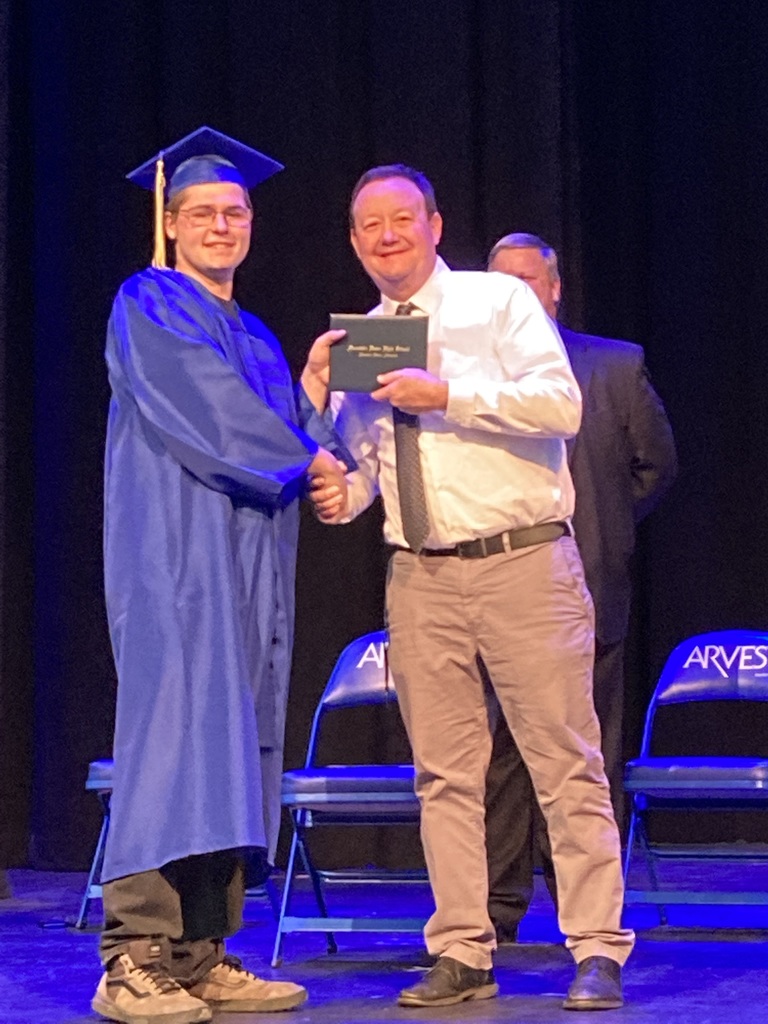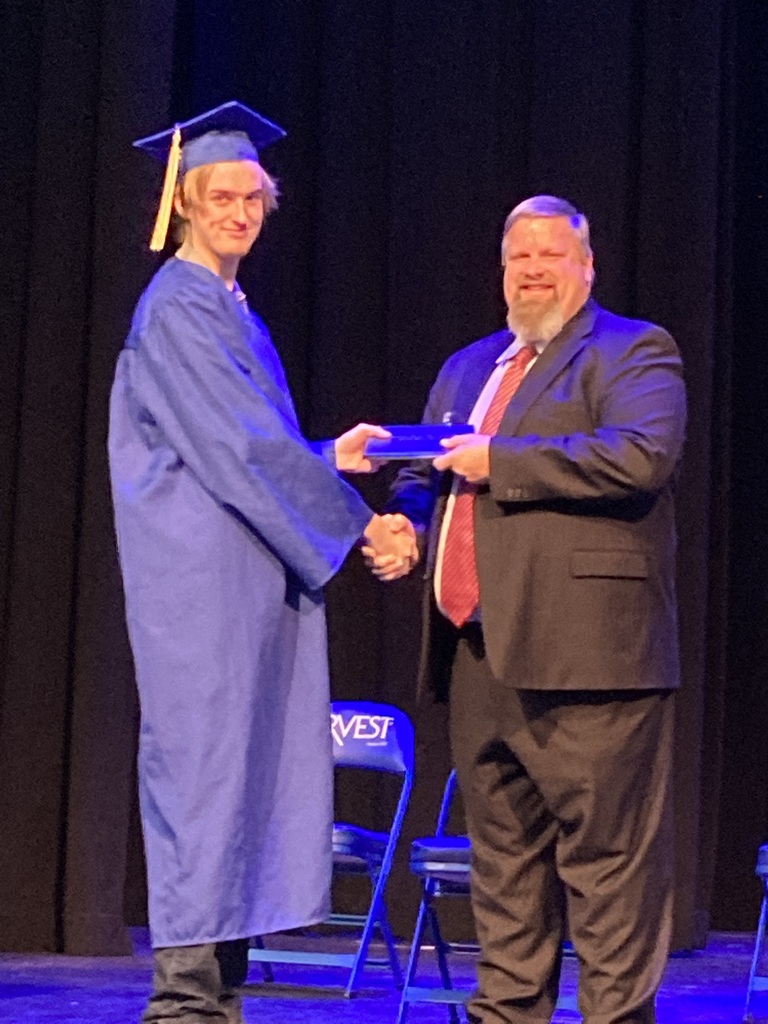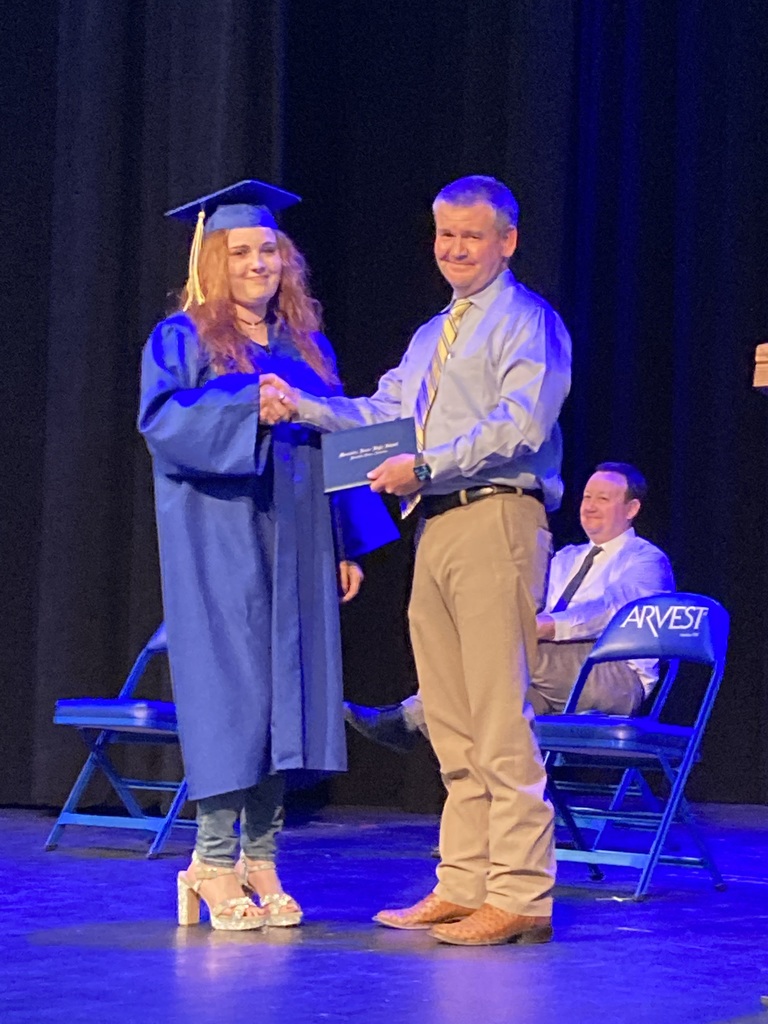 Way to go Night Flight Graduates! What an amazing group of students and educators.
Starting Portfolio # 2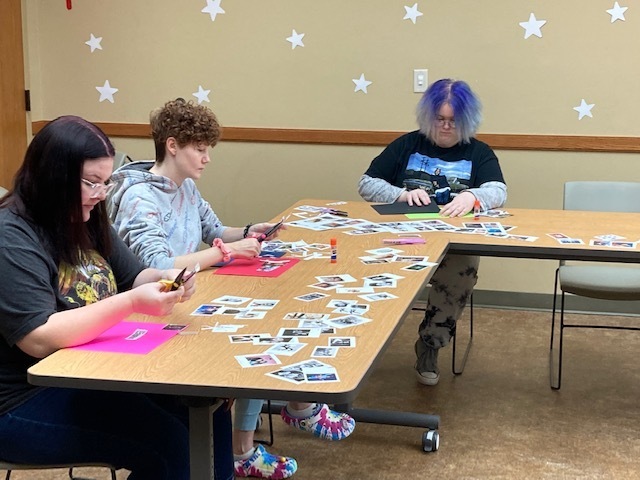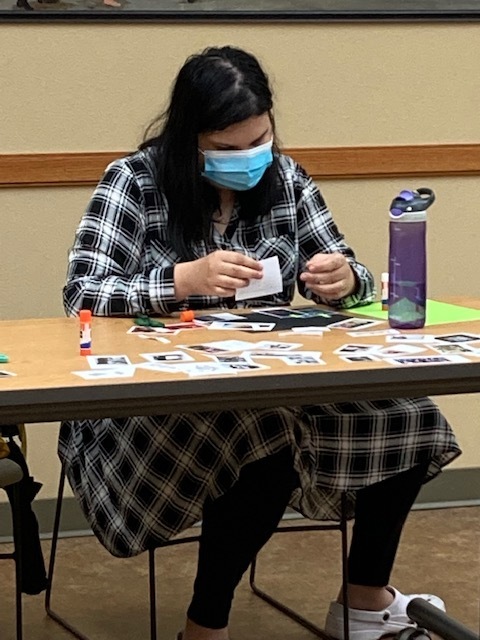 No school on Monday, November 1. See you Tuesday!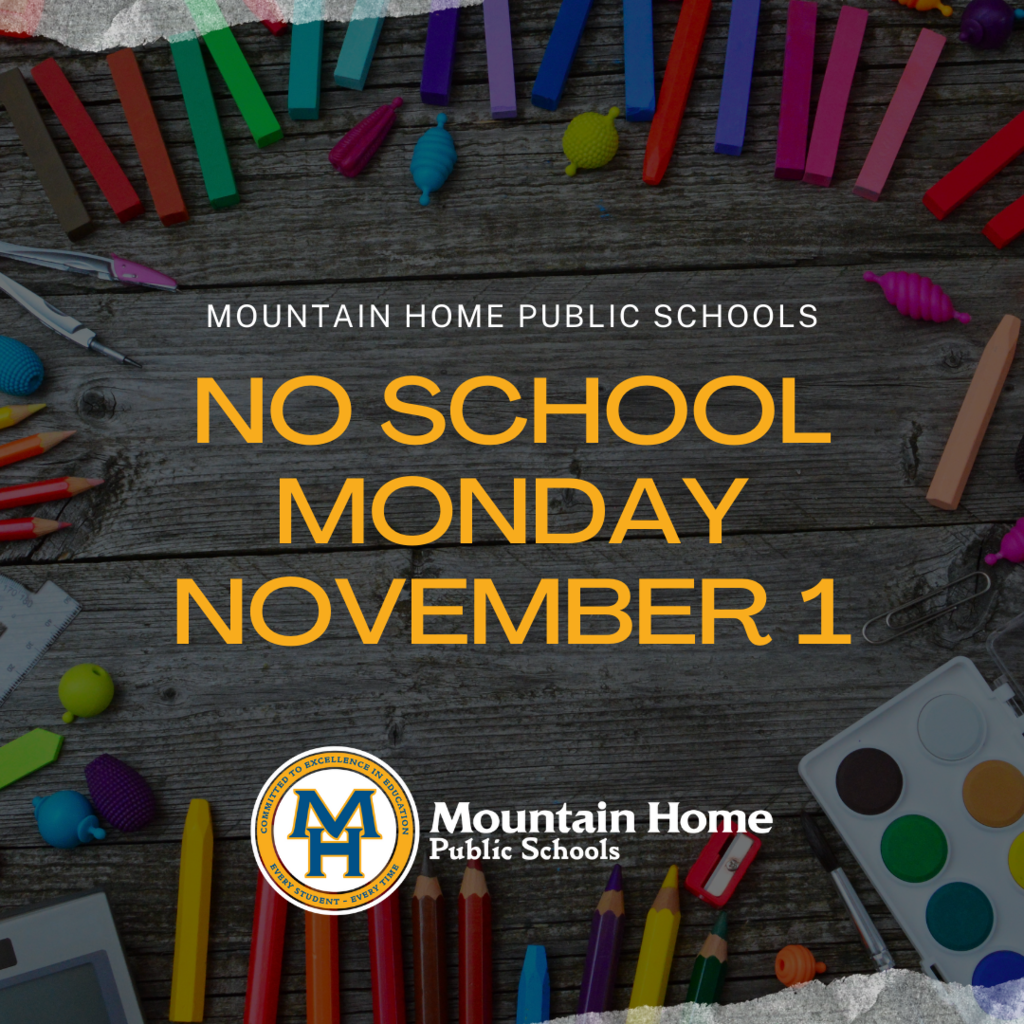 Happy #NationalPrincipalsAppreciationMonth to the best in the business!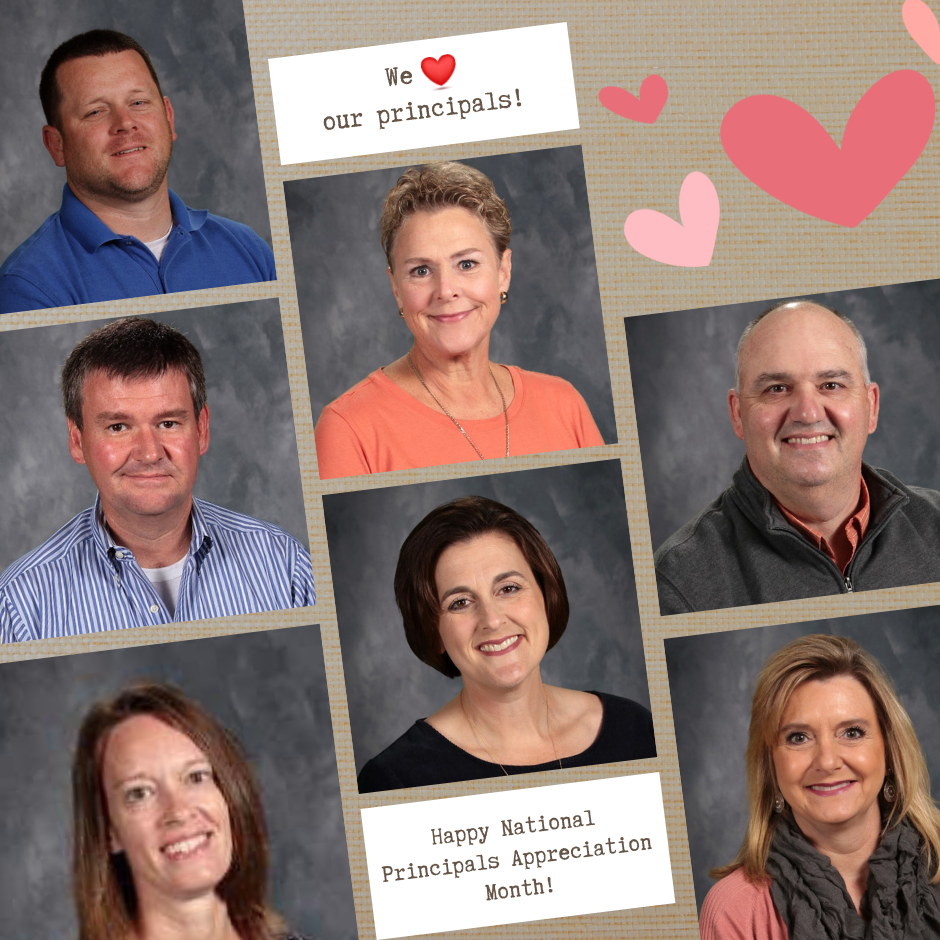 College Applications Done!!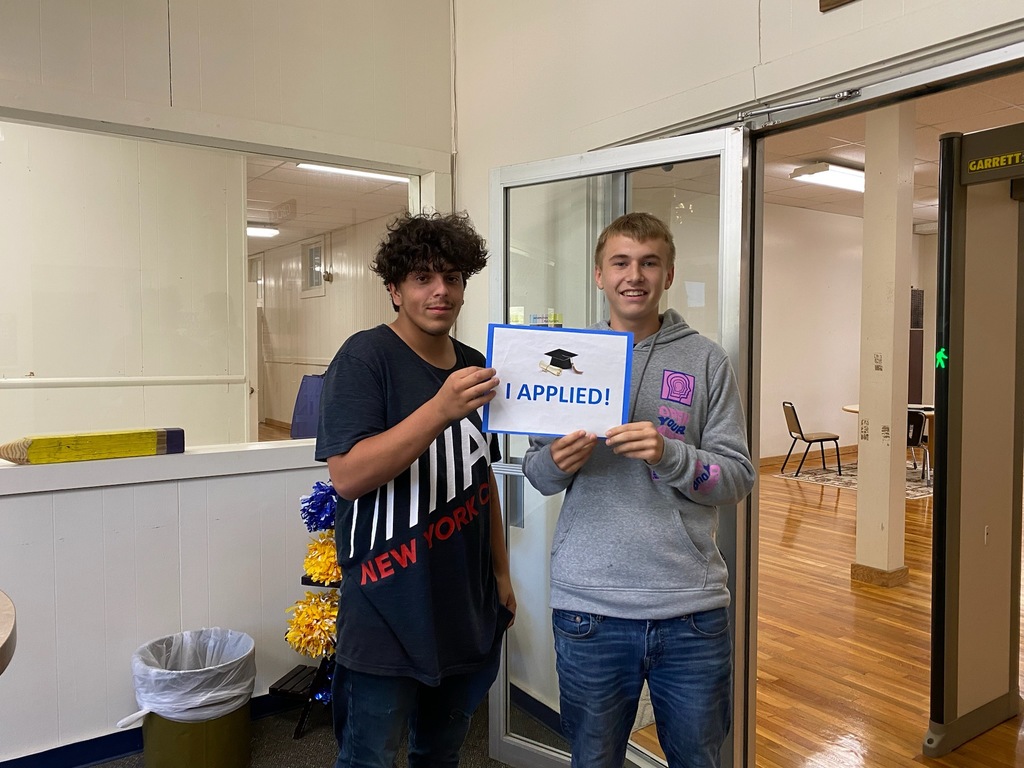 MHPS Homecoming Parade: Wednesday, October 20, 2021 at 5:30 p.m. Parade route begins at Redeemer Lutheran Church and runs through the downtown area! #Committed2MH @Dr_JakeLong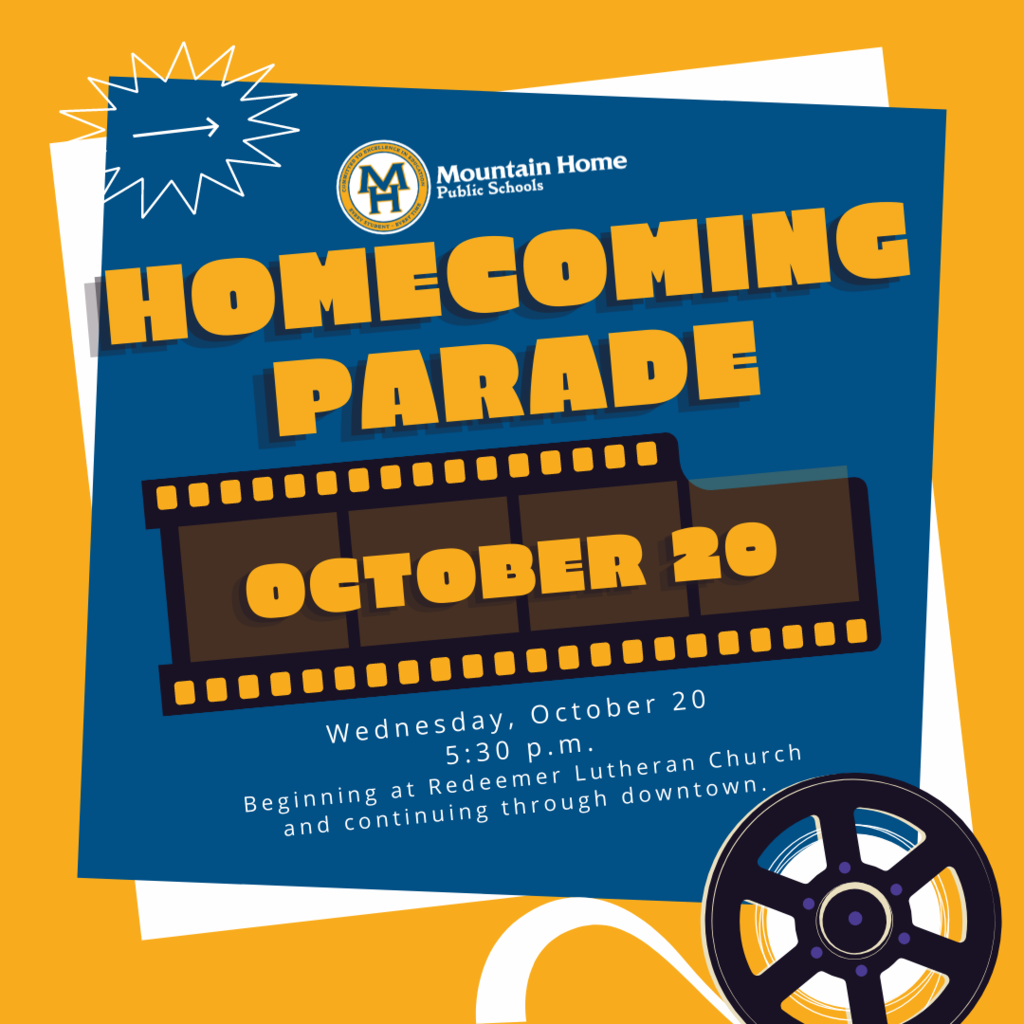 COVID-19 Update October 4, 2021 Guy Berry College & Career Academy: 1 positive staff.

Attention Parents/Guardians: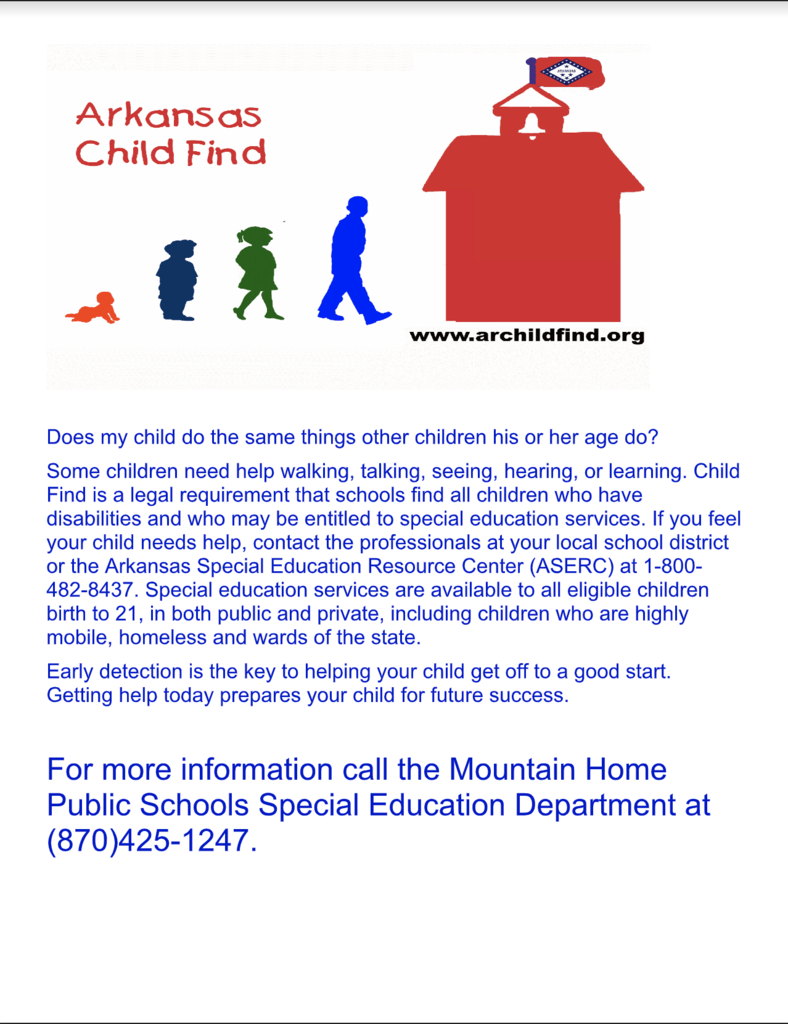 Attention Parents/Guardians: